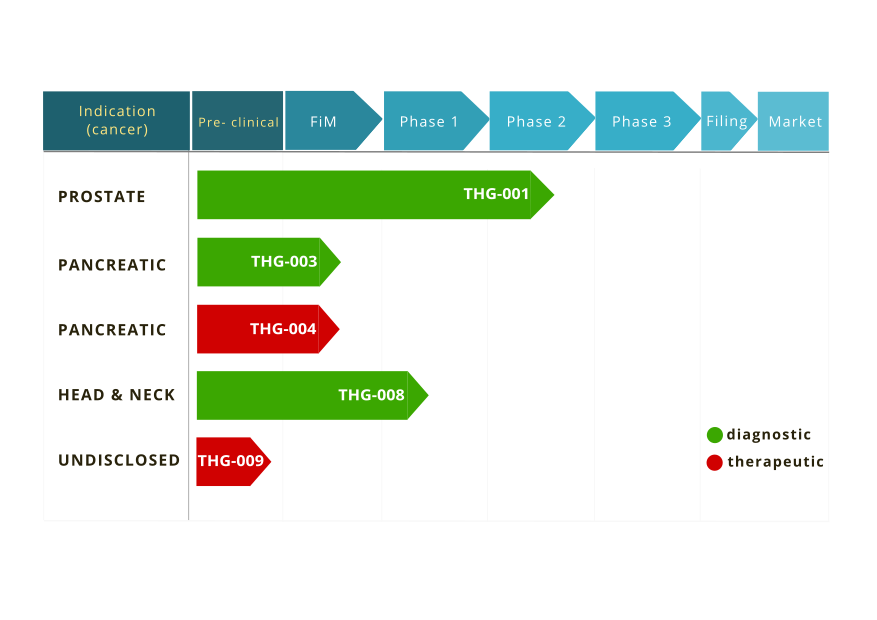 Products
Theragnostics' proprietary clinical lead, THG-001 (THP-PSMA), is being developed with our Galli® technology to provide valuable diagnostic information on the status of patients with prostate cancer. A Phase I clinical trial of THG-001 was completed during 2016 and results of the trial have been published in the Journal of Nuclear Medicine. THG-001 is now recruiting for a Phase II clinical trial.
More information about the trial can be found on clinicaltrials.gov here.
An article on diagnosing prostate cancer and recent advances in radiopharmaceutical imaging by Theragnostics CEO, Dr Greg Mullen was featured in  Diagnostic Imaging Europe in November 2017.
Further updates will be added in due course.